Competition Auto Transport
Albuquerque, NM
We do not sell or distribute your information
What the community says about us:
Read some raving reviews!

Ben P.
Elizabeth, CO

Absolutely would recommend Hayk!  He's very responsive, well organized and knows how to get transportation lined up ASAP! The drive was vetted and has a 100% rating.  Everything flowed perfectly and we have our Model T in pristine condition. The transport company babied her...!   Will use your services again in the future.  Thanks Hayk!


Marshall D.
Los Angeles, CA

Hayk is awesome. He made the whole process very transparent to me and was able to accommodate all my needs, especially my need to get my car picked up in 2 days. He is also very responsive when the car is being transported. His pricing is the lowest compared with other quotes I got.


Steven B.
Malibu, CA

Great guy. Hayk took care of business and when the quote came in higher than he committed to he manned up. You won't be sorry to work with him.


Amy Zhao
Belmont, MA

Prompt service and reasonable price. Will come back in the future if I need shipping services! Highly recommended!


Darreine Montgomery
Marietta, GA

The best car shipping business I've ever dealt with. In the past, I've had bad experiences and was just turned off by the business overall, but Hayk changed that! He was honest with me of how the business works and didn't over promise. My car was picked up within the expected pick up dates and was delivered early. The communication is fantastic, any questions I had during this process Hayk was there to ease my mind. Look no further, if you want your car shipped with reliable people in this business, they are the people.


Toni P.
Apple Valley, CA

I hardly ever leave a review but that's just how impressed I was with this company. I have never shipped a car before and got recommend to call Hayk. Best experience ever! He was very friendly, honest, and upfront. He answered all my questions I had and explained the process in detail to give me a piece of mind. I got a call back the same day for a driver and had my car picked up the next day. I highly recommend talking to Hayk and using his company!


CMoney J
Fullerton, CA

I called for a transport quote, we weren't able to cut a deal however the rep was still very honest and super helpful. His service on the phone deserves 5 stars, I'll consider them for my next transport.


Karen S.
San Diego, CA

Hayk did a wonderful job for us -- he quickly found a truck that was available to pick up our car in New Hampshire and drop it off in San Diego.  The trip was expected to take 7-8 days, but we received a phone call after just 4 days, saying our car was ready to be delivered!  The car arrived in perfect condition and Hayk called twenty minutes after the delivery to make sure all had gone well.  I highly recommend this company!!


Nasser N.
Oxnard, CA

Disaster with another transport company. My sons car sat in Spokane for 1 week. Was to be transported to San Diego. I called Hayk and from the moment I spoke with him I knew this person was a gentleman.   Professional!  Detailed! He did not over promise. He kept us updated and the car was picked up a few days later and I even offered to pay more because he saved the day. No, he said.  "I'm just doing my job!"  Don't look elsewhere. Call him and trust him.


George F.
Daly City, CA

Competition Auto Transport was great!
On my vacation, my car broke down and I wanted to transport my car in a hurry back to my home because I would in the long run save on repairs.  It happened on a Sunday and a lot of business are not open on Sunday, so we were really lucky to find Competition Auto Transport.
Hayk was great to work with, he responded right away with a reasonable estimate and time frame.  He was very open to answering questions and working through any challenges that came up.  I was very happy to work with him and this business and will definitely keep this company in mind if I or if anyone I know needs a vehicle moved.

Need a dependable auto transport company in Albuquerque?
We're a 5-star car transport company in Albuquerque, New Mexico
Are you in need of a reliable auto transport service to or from Albuquerque? Look no further - Competition Auto Transport will safely and quickly deliver your vehicle to your desired destination. In addition to our quick and safe service, we offer competitive rates and have one of the highest customer satisfaction ratings in the industry. Please stick around on this page for a few minutes and learn about us and our car moving service in Albuquerque.
A little about us
As a 5 star car transport company in Albuquerque, New Mexico, we pride ourselves on providing top-notch service to our customers. Here are a few reasons why people should choose to work with us:
First and foremost, safety is our top priority. We understand that entrusting your vehicle with us is a big responsibility, and we take every precaution to ensure that your car arrives at its destination safely. Our drivers are experienced professionals who are trained to handle all types of vehicles, and our trucks are equipped with the latest safety features.
We also offer competitive pricing and a variety of services to meet your specific needs. Whether you need to transport a single car or an entire fleet, we have the resources and expertise to get the job done efficiently and affordably. We offer door-to-door service, as well as enclosed and open transport options, so you can choose the service that best fits your budget and preferences.
Finally, customer service is a top priority for us. We are dedicated to providing a seamless and stress-free experience for our customers, and we are always available to answer any questions or concerns you may have. With our commitment to safety, value, and customer service, you can trust us to handle all of your car transport needs.
About Albuquerque, NM
The city of Albuquerque is a true gem of New Mexico, the state known as the Land of Enchantment. Originally inhabited by Native Americans for thousands of years, the city of Albuquerque was officially founded in 1706 and would eventually blossom into a modern-day metropolis of the 21st century.
Albuquerque is the largest city in the state of New Mexico, located in the central part of the state. The city has a long and interesting history, with roots that go back hundreds of years.
The area now known as Albuquerque has been inhabited for thousands of years by Native American tribes, including the Pueblo, Apache, and Navajo. The first Europeans to visit the area were Spanish conquistadors in the late 1600s, who founded the nearby town of Bernalillo. Albuquerque itself was founded in 1706 by Don Francisco Cuervo y Valdés, and named after the Duke of Alburquerque in Spain. The city became an important center of trade and agriculture, and was a stop on the Santa Fe Trail, a major trade route that connected Missouri to Santa Fe. In the late 1800s, Albuquerque began to grow rapidly, thanks to the arrival of the railroad and the development of the city's irrigation system. Today, Albuquerque is a vibrant and diverse city, with a rich history and a bright future.
Early history
Prior to the European settlement of Albuquerque, petroglyphs carved into the west part of the city testify to a Native American presence long before the arrival of the Spaniards. Originally, the Tanoan and Keresan people lived along the Rio Grande, and there is even evidence of trade between the Navajo, Apache, and Comanche people in the area centuries prior to European settlers.
The arrival of the Europeans
Around 1540, reports of the fabled Seven Golden Cities ushered European explorers, led by Francisco Vasquez de Coronado into New Mexico. Though the search bore fruitless, explorers returned some 60 years later and established permanent settlements. For the next century, the Spanish and the native Indians would engage in a push and pull over territory, religion, and cultural influence. Eventually, the Europeans gained the advantage, and in the following century established a substantial settlement and in 1706 founded Albuquerque.
Move toward modernism
In the late 19th century, the introduction of the railroads to New Mexico increased both trade and population. Farming and irrigation methods also grew rapidly, and on January 6, 1912, New Mexico officially became a US state. Not long after, the introduction of automobiles brought remote villages and towns even closer together and encouraged both commerce and trade, further developing the city of Albuquerque and the state of New Mexico. A few decades later, around 1950, the population of New Mexico almost doubled and continues to grow well into the 21st century, especially in Albuquerque and Santa Fe, the state capital.
Today's Native American presence
New Mexico is home to twenty-three Indian tribes - the Navajo Nation, the Fort Sill Apaches, the Jicarilla Apache Nation, the Mescalero Apache tribe, and nineteen Pueblos. The nineteen Pueblos include the Zuni, Zia, Taos, Santa Clara, Santo Domingo, San Felipe, San Ildefonso, Pojoaque, Sandia, Santa Ana, San Felipe, Acoma, Cochiti, Jemez, Isleta, Laguna, Nambe, Picuris, and the Ohkay Owingeh.
Reliable car shipping services near you
Every day we help customers just like you safely and easily ship their cars to and from Albuquerque. Why should you also ship with us? Because our company is built on the foundation of honesty and transparency which means you get an amazing customer service experience nobody else can offer. In fact, here's a little glimpse into what it's like working with us: No upfront deposits, no cancellation fees, no obligation quotes, and no pushy salesmen! So whether you're a private citizen needing a one-time shipment, or an established business needing daily services, you're on the receiving end of an amazing customer service experience.
We offer residential and commercial car shipping services
Our vehicle shipping services are divided into two categories: commercial and residential. Below are brief descriptions of either category. For a full description, please visit the respective pages. Please note that both residential and commercial customers have the option of choosing an open or enclosed trailer for their move.
Residential auto transport services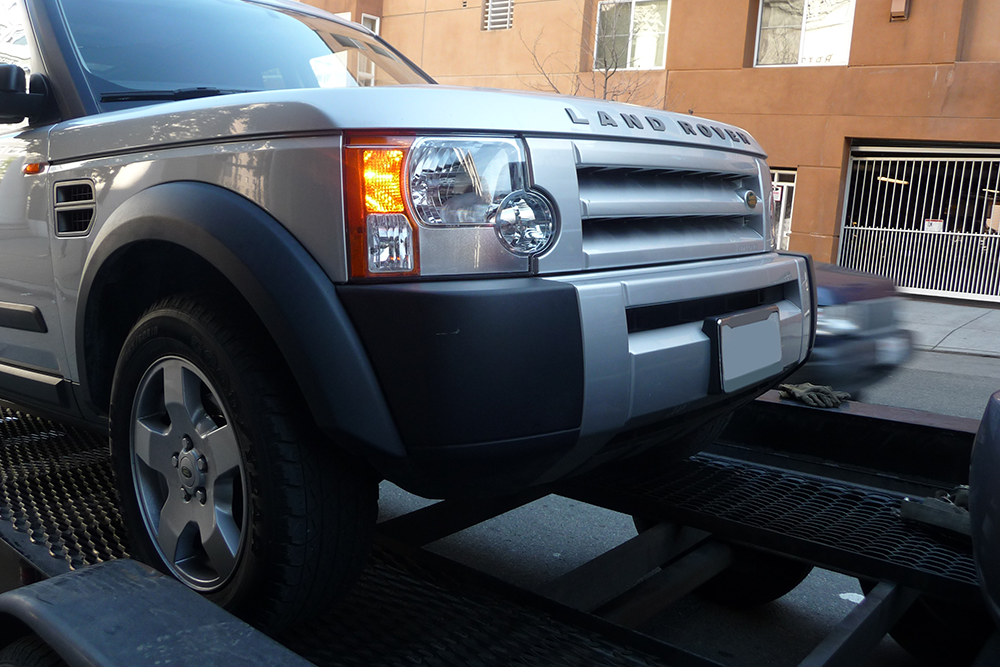 Our most popular service type in Albuquerque is a residential, state-to-state, car move for private individuals. The reasons for this type of move include (but are not limited to) relocating your home and family to another state, sending a vehicle to a child in college, or even moving for the military. Individuals needing residential services tend to ship their vehicles only once in their life, but it's not uncommon that they'll ship again in the future. If you've never shipped a vehicle we commend you for diligently researching companies and processes prior to selecting a mover. Indeed, there are important facts about our industry we feel you need to know prior to making your final decision. For this reason, we urge you to read more about residential services on our residential car shipping page or call us for a free consultation.
Commercial auto transport services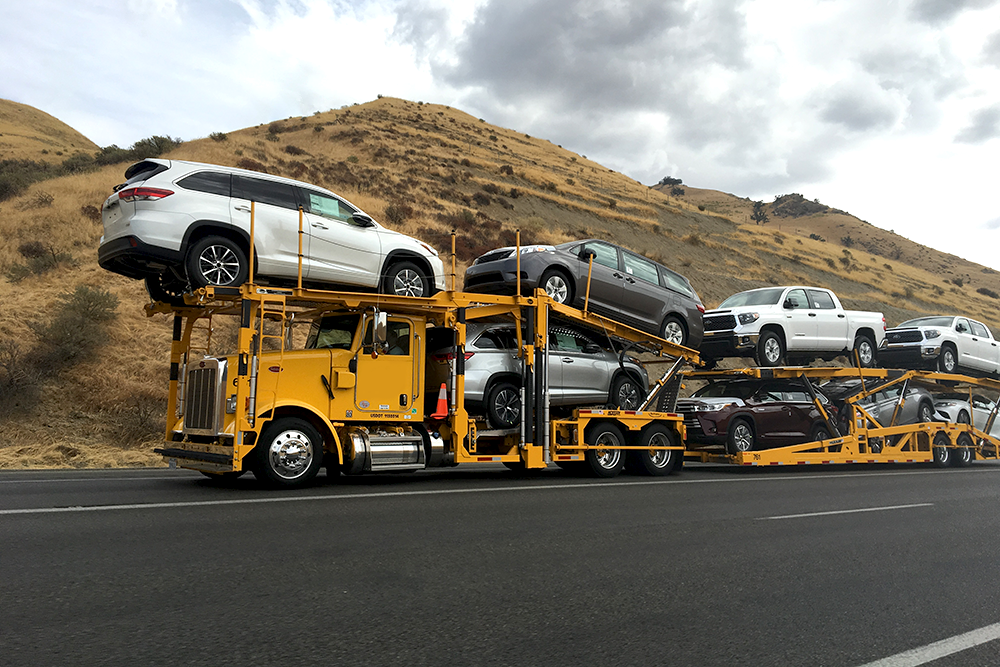 For businesses needing regular transport services, we understand that your bottom line is the deciding factor when selecting a shipper. In addition to the special rates we afford our business partners, we guarantee that our low rates will never come at the expense of reliability and communication. Competition Auto Transport offers Albuquerque businesses the full package when it comes to low rates, quick deliveries, and constant communication. In fact, each account is assigned its own private dispatcher who is readily available to give immediate quotes and track your shipments. So we encourage you to simply call us about your unique business needs or follow the link below to our commercial auto transport page to discover how we'll get your business on the fast track to success.
We'll ship your vehicle with your choice of an open or enclosed trailer
In addition to the residential and commercial service types you can select, we also offer two trailer types from which you can choose: open trailers and enclosed trailers. Below are brief descriptions of both trailers. For more information on either type of trailer, visit their respective pages by clicking the corresponding links.
Open car transport service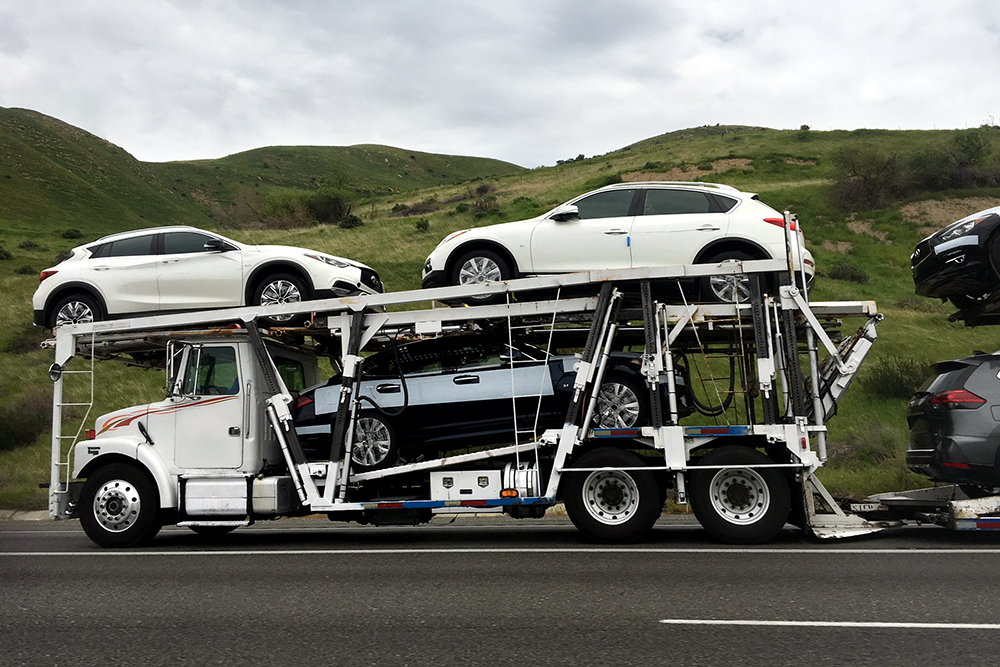 What is an open transport trailer?
Auto transport trailers are designed to conveniently carry multiple vehicles from one location to another, commonly over long distances. An open transport trailer simply means that the trailer (and your vehicle) is uncovered during transit.
Benefits of selecting an open trailer vs enclosed
Low-cost. The cost of shipping on an open trailer is substantially less than shipping in an enclosed trailer.
Quick pickups and deliveries. Because open car transport trailers are readily available in and around Albuquerque, the probability of getting a vehicle shipped in accordance with your strict schedule is high.
Enclosed car transport service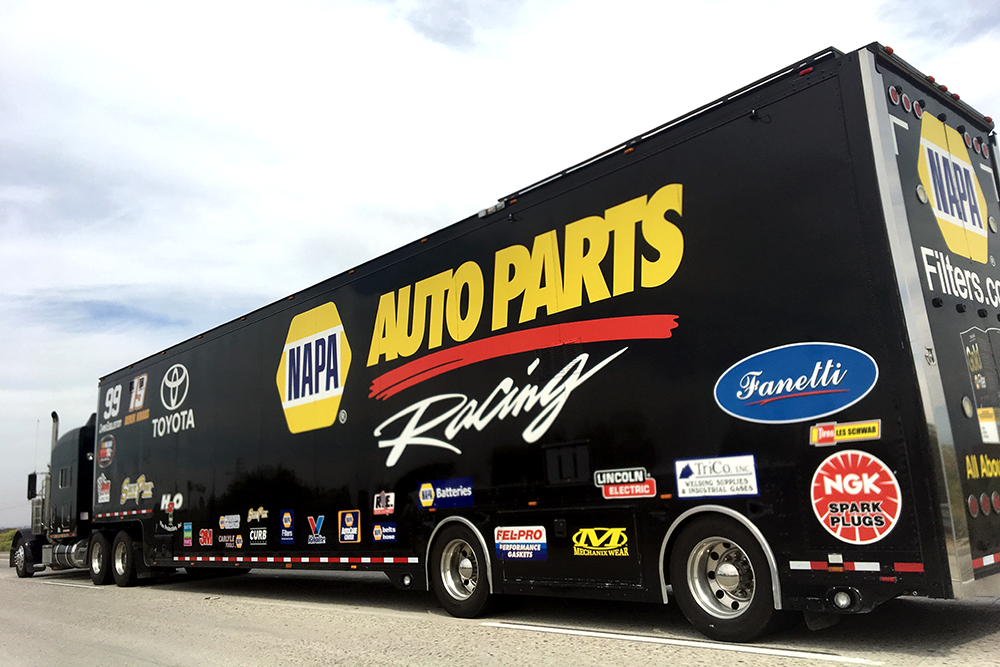 What is an enclosed transport trailer?
An enclosed car transport service is for those demanding the maximum protection of their vehicle for shipping purposes. The trailer type associated with this method of car transportation is commonly referred to as an "enclosed trailer". This type of specialized car trailer effectively "encloses" the vehicle inside of a boxed trailer, making it the safest way to ship a car.
Benefits of shipping in an enclosed car trailer
The primary benefit an enclosed trailer offers that open trailers cannot is eliminating the threat of flying dirt and debris from scratching or soiling your vehicle.
Protection from weather damage is also a considerable factor.
Ship your car to another state
Long-distance auto transport services to and from Albuquerque, New Mexico
Our most popular service is shipping a car from one state to another - also referred to as "state-to-state auto transport". In fact, we can ship your vehicle from any city, town, or state in the US to any other state in the union.
Our 100 most popular car shipping routes to and from Albuquerque
Don't see your city or zip code listed below? No worries, we'll still come to where you are. Simply start by filling out a free quote request form, or call 888-500-1328 to speak with an agent now.
How much does it cost to ship a car to another state?
Calculating the cost of moving your car to or from Albuquerque
Competition Auto Transport offers some of the lowest rates in the industry yet has some of the best safety standards you'll find. To find out the cost of your transport, simply fill out the quote form below and we'll calculate your shipping price.
Get a free transport quote
Local resources you may need when shipping your vehicle to or from Albuquerque
We've compiled a list of resources you may need when shipping your vehicle. The two main requests we get from private citizens and businesses alike are referrals for local tow truck companies and vehicle storage locations. You'll find the most trustworthy businesses below.
Tow-truck companies in Albuquerque
We often get phone calls from individuals who are vacationing far from home and because of car problems find themselves broken down in an unfamiliar city or town. Although immediately the plan would be to get the vehicle back to your home city, a few things must first occur. First, your vehicle will have to be removed from off the highway/street by a local tow truck and taken to a safe location such as their yard or a vehicle storage lot. From there, we'll arrange the appropriate truck and trailer to retrieve your vehicle and haul it safely and quickly back to your home city. The companies listed below serve Albuquerque:
Macy's Towing LLC
106 Rio Bravo Blvd SE, Albuquerque, NM 87105
Phone: 505-250-0295
---
Towing Services of Albuquerque NM
4705 Goodrich Ave NE Unit 255, Albuquerque, NM 87110
Phone: 505-305-7070
---
Valdez Towing & Recovery
2327 2nd St SW, Albuquerque, NM 87102
Phone: 505-967-9907
Terminals/vehicle storage lots in Albuquerque
Another type of request our customers frequently make is to leave or pick up their vehicles from local terminals/storage lots. This mostly happens because individuals need rush transport and have no family or friends to release or accept the vehicle on their behalf. We're more than capable of picking up or delivering your car to a terminal. We recommend you use the following companies because of their excellent safety record and low prices:
REA Transport Terminal Services
2302 William St. SE, Albuquerque, NM 87102
Phone: 505-681-0571
Frequently asked questions about vehicle transport to and from Albuquerque
Begin the process by searching online for auto transport companies near Albuquerque. Next, book with the company you find trustworthy and transparent - one without any negative reviews online. Carve out a pickup window wherein you're available to release your vehicle to the carrier and meet the carrier at the appointed pickup time. Finally, take possession of your vehicle at its destination.
Car shipping prices from Albuquerque depend on the distance shipped, the flexibility of your schedule, and the condition and size of your vehicle. Additionally, the popularity of the city and state to which you're shipping will affect your overall rate. Factors such as weather and fuel prices also play a role in shipping rates. For the most accurate, up-to-date rates, book within a 2-week window of your first available shipping date.
The distance shipped, the flexibility of your schedule and the condition and size of your vehicle will have significant effects on your overall shipping rate. Additional factors such as the season in which you're shipping, current fuel prices, weather, and the popularity of your route will affect rates. For an accurate price, start getting quotes within a 14-day window of your first available pickup date. 
Everyone wants great service at reasonable prices, and that's precisely what we offer. But if the current shipping rates are still out of your budget, we may still be able to help. If you want the absolute, rock bottom, lowest possible rate for your auto transport, you will have to be extremely flexible with the pickup schedule. The wider the window you give us to schedule your pickup, the lower the price you'll get.
Having your vehicle shipped versus driving it yourself over long distances means avoiding the hazards of the road. Additionally, (and this may not always be the case) the costs associated with driving your vehicle are higher than having it professionally transported. We advise that you compare the costs - put pen to paper and consider all the expenses associated with driving, such as fuel, food, lodging, and the wear and tear on your vehicle.
Legally, your vehicle must be empty for the purposes of shipping it on a commercial car carrier. The Department of Transportation has strict rules as to what type of carrier can haul household items. In fact, the whole trucking industry is separated into two main categories for transporters - the first is for household goods and the second is for everything other than household goods (which includes vehicles). However, some carriers turn a blind eye (or rather will not check the trunk) for additional items. This means if you have less than 100lbs in the trunk area, you'll probably get away with it. We encourage every customer to be upfront about whether they plan on shipping personal items inside their vehicle.  
We transport inoperable cars under certain conditions. If there's an available forklift at the pickup and dropoff location then the transport will be a breeze. If there is no forklift available, the vehicle must be accessible to the trucker in order to winch it up. Moreover, tires must be inflated and the car must be able to roll, steer, and brake. If your vehicle meets these criteria, then we'll easily ship it to your desired destination. If your vehicle falls outside of some of the conditions stated above, call us with the details and we'll see how we can help.
For open transport trailers, cargo insurance ranges from $100,000 to $250,000 at no additional charge. Cargo insurance for enclosed trailers can go well into the millions depending on your specific needs. Coverage for either trailer begins when the auto transporter loads your vehicle onto (or into) the trailer and ends when your vehicle is offloaded at the destination. For maximum protection, we encourage you to ask your auto insurance provider whether your vehicle will be insured during transit. Being covered both by the transporter's cargo insurance and your own auto insurance is the optimal scenario and most often the case. 
Albuquerque car shipping tips
We've compiled a list of facts that can help you choose the best service provider for your auto transport.
Beware of fake car transport reviews
According to a recent survey, as much as 33% of online reviews may be fake. Generally speaking, it's not about how many good reviews a company has, but rather how many negative reviews they have.
Read car shipping company reviews
Keep a list of the companies you've contacted for quotes, then use Google to find reviews on those companies. Once you've located their Google, Yelp (or any other website with reviews on that company), take a look at some of the reviews. Start by reading the negative reviews. Since most companies pay for positive reviews, you're better off reading the negative ones only as it will paint a realistic picture of the experience you're likely to have with them. 
How to avoid unreputable auto transport companies
Avoid companies that require your credit card information prior to having scheduled your pickup.

Companies that not only require credit card information but actually charge you a broker fee (or "deposit") before having scheduled your pickup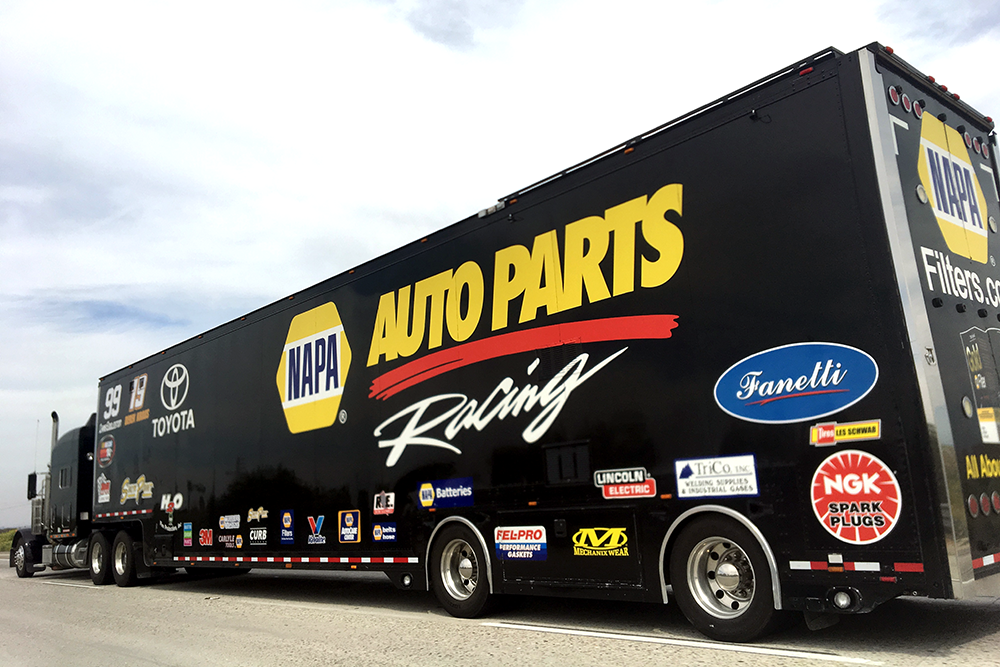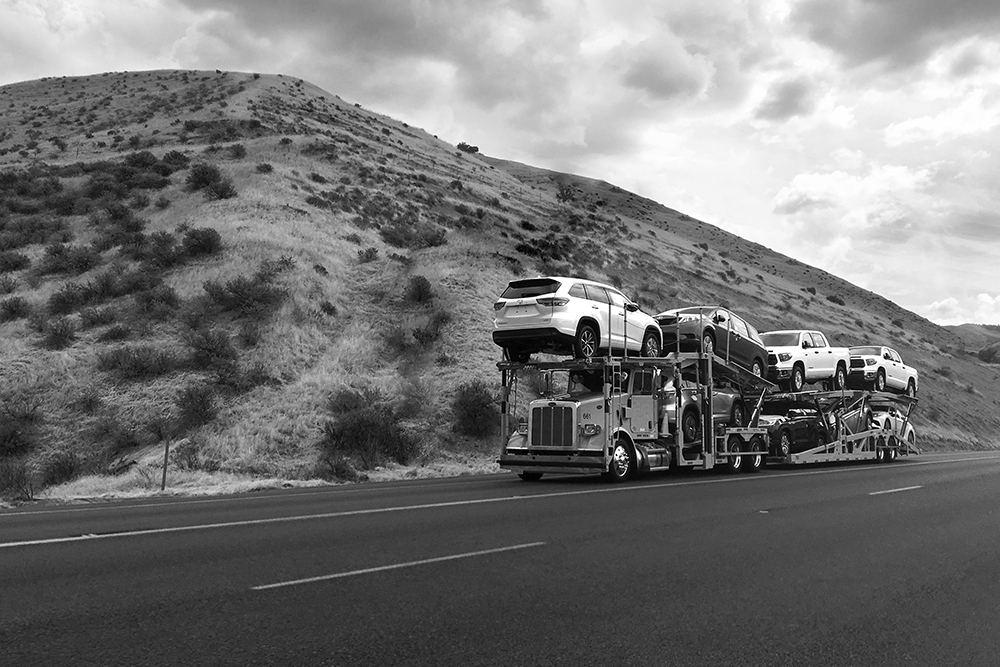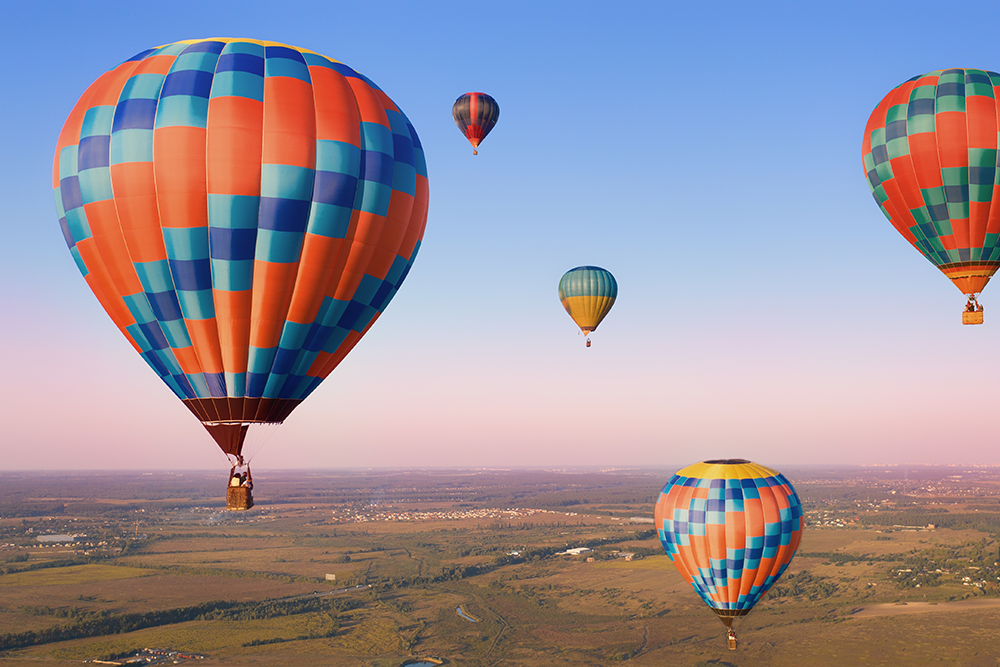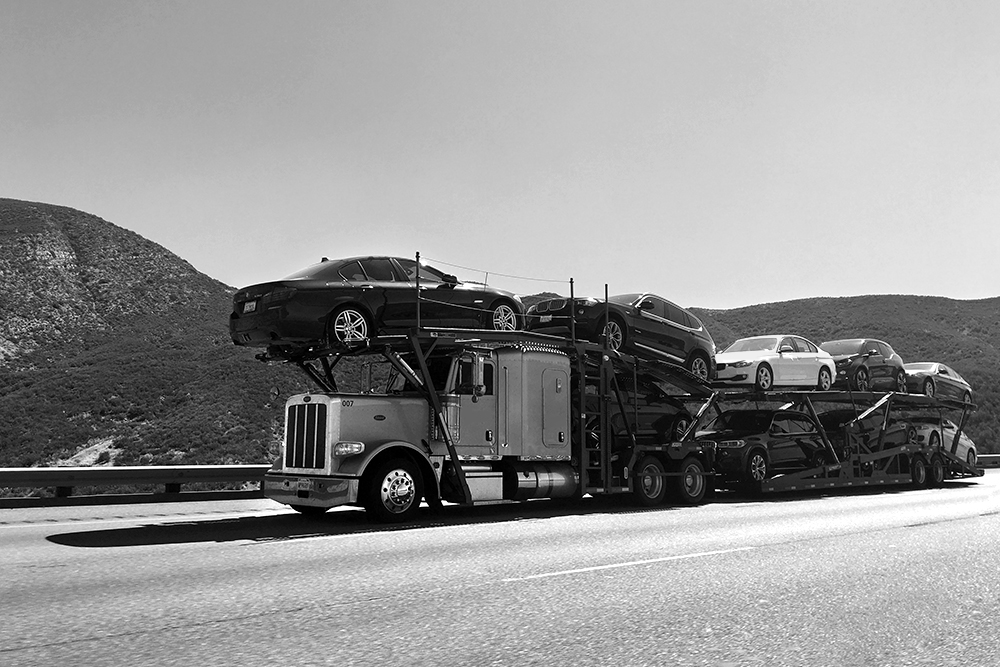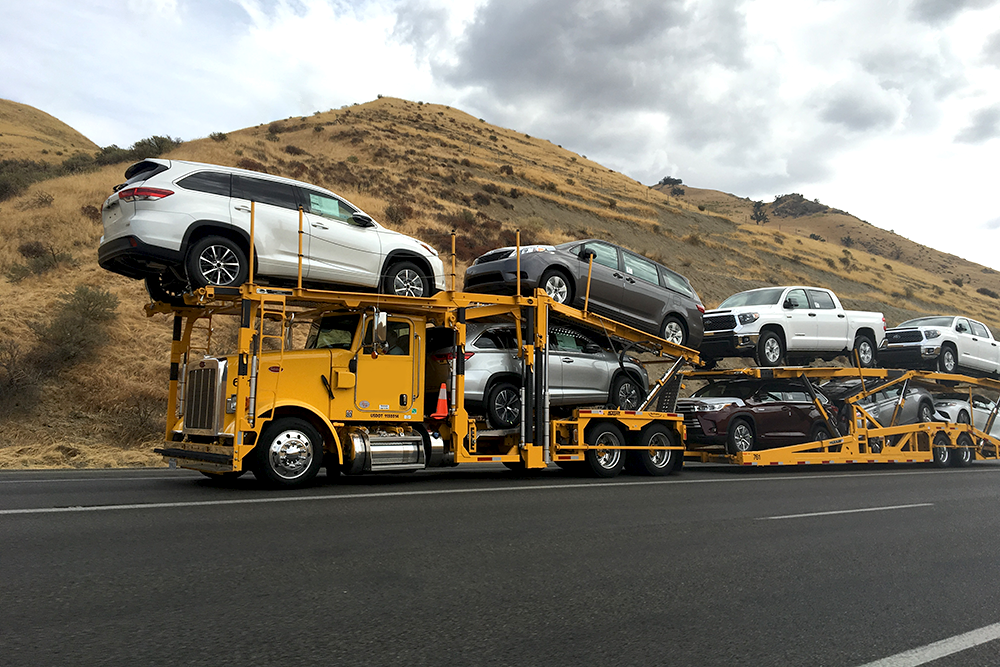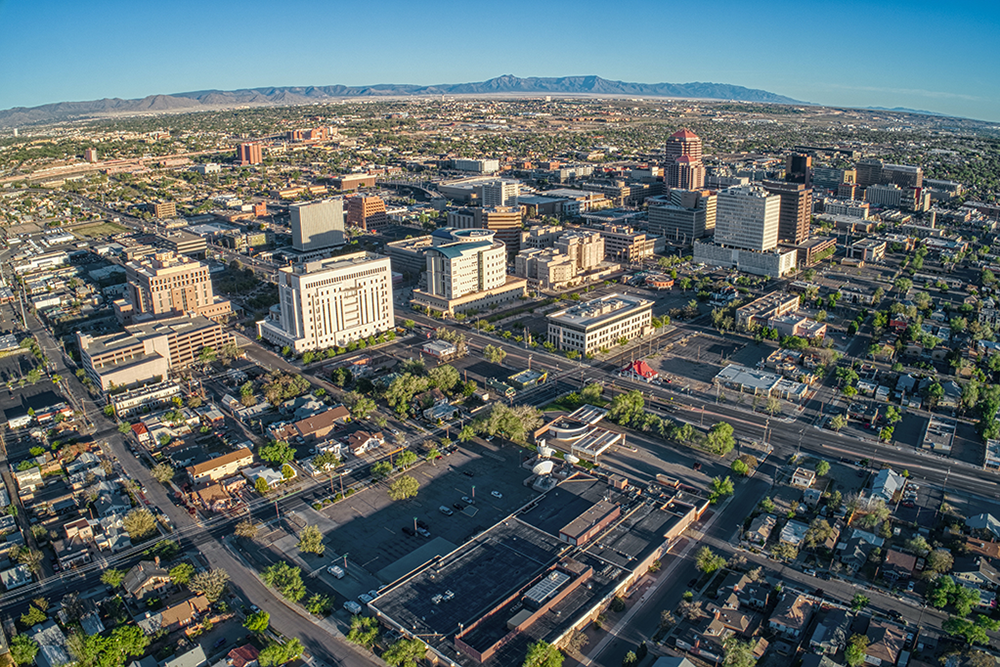 Need immediate assistance?