The safest way to ship a car
An enclosed car transport service is for those demanding the maximum protection of their vehicle for shipping purposes. The trailer type associated with this method of car transportation is commonly referred to as an "enclosed trailer". This type of specialized car trailer effectively "encloses" the vehicle inside of a boxed trailer, making it the safest way to ship a car.
State to state auto transport in an enclosed trailer
We previously established that the safest way to ship a car is inside an enclosed trailer, and while many think that exotics and antiques are the only vehicles that need an enclosed trailer, in reality, many individuals prefer enclosed transport even for their everyday sedans or or even minivans.
Frankly speaking, choosing an open transport service (although extremely reliable in its own respect) may not suffice for your move and may be outside the boundary of the perfectness you desire.
Highlighted benefits of a nationwide vehicle transport service in an enclosed trailer:
We offer multiple types of enclosed trailers
At this point, we agree that shipping your vehicle in an enclosed carrier is the safest way to get it from one location to another. But did you know there are a variety of enclosed trailers to choose from? Let's consider the specific needs of your move/vehicle, and decide which trailer is right for you.
Hard-side enclosed trailers
The most requested type of enclosed car transport trailer is called a "hard-side trailer." Hard-side trailers provide a sturdy, robust, enclosure that safely encases the vehicle during transit. These trailer types can haul from 1 to 7 cars at a time and come in single and multi-level varients.
Hard-side with a liftgate
Some hard-side, enclosed trailers are equipped with a "liftgate" mechanism, where a vehicle is driven onto a platform and essentially "lifted" to where the car can be driven directly into the trailer.
While using traditional ramps to load a regular sedan or SUV into an enclosed trailer is no problem, attempting to use the same ramps to load a vehicle with low ground clearance may damage the underside of the front bumper. If you have a low-profile vehicle, request an enclosed car transport carrier with a liftgate and eliminate the risk of damaging your car during the loading and unloading process. 
Soft-side enclosed trailers
Shipping your vehicle in a soft-side trailer is the budget-friendly alternative to shipping in a hard-side trailer. The biggest difference between the two is the material used for the trailer siding -  a hard-side trailer has aluminum siding and a soft-side trailer uses tarps. (You can guess which provides more protection.)
Although you'll save some money shipping in a soft-side trailer, it comes at the expense of falling short of the maximum protection a hard-side trailer provides. But if budget is a big concern, and you absolutely insist on getting more protection than a standard open trailer provides, this trailer type is right for you.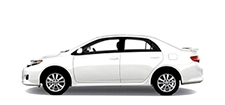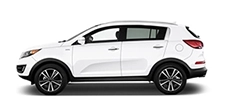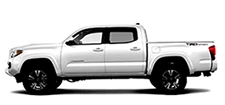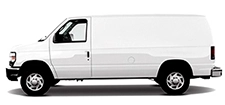 What the community says about us:
Read some raving reviews!

Ben P.
Elizabeth, CO

Absolutely would recommend Hayk!  He's very responsive, well organized and knows how to get transportation lined up ASAP! The drive was vetted and has a 100% rating.  Everything flowed perfectly and we have our Model T in pristine condition. The transport company babied her...!   Will use your services again in the future.  Thanks Hayk!


Marshall D.
Los Angeles, CA

Hayk is awesome. He made the whole process very transparent to me and was able to accommodate all my needs, especially my need to get my car picked up in 2 days. He is also very responsive when the car is being transported. His pricing is the lowest compared with other quotes I got.


Steven B.
Malibu, CA

Great guy. Hayk took care of business and when the quote came in higher than he committed to he manned up. You won't be sorry to work with him.


Amy Zhao
Belmont, MA

Prompt service and reasonable price. Will come back in the future if I need shipping services! Highly recommended!


Darreine Montgomery
Marietta, GA

The best car shipping business I've ever dealt with. In the past, I've had bad experiences and was just turned off by the business overall, but Hayk changed that! He was honest with me of how the business works and didn't over promise. My car was picked up within the expected pick up dates and was delivered early. The communication is fantastic, any questions I had during this process Hayk was there to ease my mind. Look no further, if you want your car shipped with reliable people in this business, they are the people.


Toni P.
Apple Valley, CA

I hardly ever leave a review but that's just how impressed I was with this company. I have never shipped a car before and got recommend to call Hayk. Best experience ever! He was very friendly, honest, and upfront. He answered all my questions I had and explained the process in detail to give me a piece of mind. I got a call back the same day for a driver and had my car picked up the next day. I highly recommend talking to Hayk and using his company!


CMoney J
Fullerton, CA

I called for a transport quote, we weren't able to cut a deal however the rep was still very honest and super helpful. His service on the phone deserves 5 stars, I'll consider them for my next transport.


Karen S.
San Diego, CA

Hayk did a wonderful job for us -- he quickly found a truck that was available to pick up our car in New Hampshire and drop it off in San Diego.  The trip was expected to take 7-8 days, but we received a phone call after just 4 days, saying our car was ready to be delivered!  The car arrived in perfect condition and Hayk called twenty minutes after the delivery to make sure all had gone well.  I highly recommend this company!!


Nasser N.
Oxnard, CA

Disaster with another transport company. My sons car sat in Spokane for 1 week. Was to be transported to San Diego. I called Hayk and from the moment I spoke with him I knew this person was a gentleman.   Professional!  Detailed! He did not over promise. He kept us updated and the car was picked up a few days later and I even offered to pay more because he saved the day. No, he said.  "I'm just doing my job!"  Don't look elsewhere. Call him and trust him.


George F.
Daly City, CA

Competition Auto Transport was great!
On my vacation, my car broke down and I wanted to transport my car in a hurry back to my home because I would in the long run save on repairs.  It happened on a Sunday and a lot of business are not open on Sunday, so we were really lucky to find Competition Auto Transport.
Hayk was great to work with, he responded right away with a reasonable estimate and time frame.  He was very open to answering questions and working through any challenges that came up.  I was very happy to work with him and this business and will definitely keep this company in mind if I or if anyone I know needs a vehicle moved.

Pay less, get more with Competition Auto Transport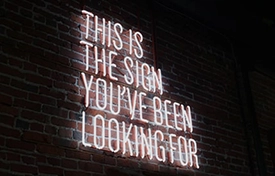 With our flat-rate pricing you'll pay the price you're quoted, and nothing more! We have no upfront fees and no hidden fees. In fact, you don't pay a dime until your vehicle is picked up. Now that's what we call "no obligation."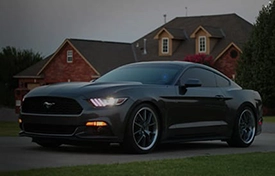 Our car shipping service is a door-to-door service, meaning the driver gets as close as possible to your desired pickup and delivery address. For your convenience, friends and family may release and accept your vehicle on your behalf.
Our support team is available 24 hours a day and 7 days a week. Upon booking, you'll be assigned your own personal dispatcher whom you can reach for customer support, vehicle tracking, and general inquiries.
Need immediate assistance?