Residential
auto transport
Door to door car transport for private citizens
Details to consider for residential car shipping services
Residential auto transport is available for private citizens looking to transport their cars to another state. This door-to-door service is available via open or enclosed carriers. Additionally, our drivers will get as close to your pickup and delivery addresses as possible. Live on a culdesac or a narrow street? No worries. We'll arrange your meet at the nearest convenient location, such as a local Walmart parking lot.
We offer shipping services for operable and inoperable vehicles, as well. It is important that you provide accurate information considering the condition and operability of your vehicle, so we assign the proper carrier for your transport. If need be, we'll send a truck with a winch to retrieve your vehicle in its non-running condition. Furthermore, offer both open and enclosed services for your vehicle, whether operable or not.
Life revolves around budgets, and car shipping is no different. Competition Auto Transport provides competitive rates compared to our competitors. Because we are a family run business, our overhead is very little compared to industry standards, which means we pass the savings to our customers.
Our goal is to leave you a satisfied customer and earn your business for life. Thus, we ask all the important questions before booking, including details about your personal schedule and travel arrangements. If you're facing certain roadblocks, you may designate a trusted individual to release and accept delivery of your vehicle.
Competition Auto Transport loves giving back to the community. We provide discounts for senior citizens, students, and military personnel. Thus, after you've received your initial quote, tell your sales rep that you qualify for one of these discounts, and we'll knock off an additional $50 off your transport rate. Upon booking, send a photo ID matching your billing information, and we'll honor the discount.
Add-on services for residential car transportation
"Immediate services for those who need immediate pickup and delivery"
Need auto transport ASAP? Expedited car transport service is available for customers needing their car shipped immediately. This service may cost more if we have to reroute our truck to your location. However, if our truck is close, we won't charge for your expedited service. Have your vehicle prepared for pickup immediately because we may arrive on the same day you book with Competition Auto Transport.
"From Barnyard Finds To Auto Auctions, We'll Deliver On-Time."
Inoperable car shipping doesn't have to be a headache. Let's face it, you're looking for a transport solution for your purchase. Whether trying to avoid storage fees or retrieving the online purchase of a barnyard classic, we'll help transport your car home, ASAP. Also, we won't add charges for this service if our truck's on-route. Please keep in mind that we cannot transport any vehicle shell, in other words, a car without wheels.
Pay less, get more with Competition Auto Transport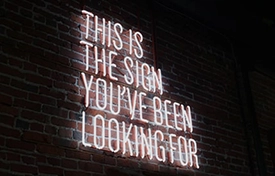 With our flat-rate pricing you'll pay the price you're quoted, and nothing more! We have no upfront fees and no hidden fees. In fact, you don't pay a dime until your vehicle is picked up. Now that's what we call "no obligation."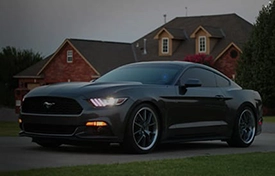 Our car shipping service is a door-to-door service, meaning the driver gets as close as possible to your desired pickup and delivery address. For your convenience, friends and family may release and accept your vehicle on your behalf.
Our support team is available 24 hours a day and 7 days a week. Upon booking, you'll be assigned your own personal dispatcher whom you can reach for customer support, vehicle tracking, and general inquiries.
Need immediate assistance?