Commercial
auto transport
On-time car shipping service for businesses
Details to consider for commerical auto shipping services
Commercial auto transport is an expert niche in the car shipping industry. Therefore, you'll need a 5-star car transporter to deliver both on-time and safe. Competition is ready to assist your dealer to dealer trade, port delivery, or auto auction transport. Need a safe place to store your vehicles? With storage facilities throughout the nation, we'll store your car until you're ready to receive the delivery.
"Safely delivering the car your customer will buy"
Dealer car transport requires an expert service provider like Competition Auto Transport. We'll save you time and money. We understand you have customers looking for a certain trim of a vehicle you may lack on the lot. Therefore we offer expedited services to all you at no additional charge. Feel confident telling your customers their vehicle is on the way. Don't risk another customer walking off your lot, call us now!

"We'll help you avoid annoying storage fees"
Auction auto transport is important to businesses regularly shipping cars. The most important factor for your business is likely avoiding storage fees charged by auto auctions. Our dispatchers are aware of your storage fee woes, so we're fully prepared to dispatch a driver ASAP for vehicle pick-up. Additionally, we'll give you crucial lane information, saving you tons of money on storage fees, alone!
"Never miss the boat again with on-time delivery"
Port auto transport services are important to businesses purchasing and export vehicles. With Competition, you won't miss a delivery date because we're on-time. Additionally, our drivers have TWIC cards should the port require one. We have regular routes from auto auctions and US cities to US ports. Competition Auto Transport delivers your vehicle to US ports, on-time & safe.
Add-on services for commercial car shipping
"For maximum protection during transport"
Military car shipping is for active military personnel and veterans. Service members move from base to base and require nationwide car transport services. We'll help your car transport. Because Competition appreciates your service to our country, we'll extend our gratitude! You'll enjoy a great discount by mentioning your service to our country. Additionally, we include our expedited service for free so you get your car even faster!
"Immediate pickup and delivery services"
Need auto transport ASAP? Expedited car transport service is available for customers needing their car shipped immediately. This service may cost more if we have to reroute our truck to your location. However, if our truck is close, we won't charge for your expedited service. Have your vehicle prepared for pickup immediately because we may arrive on the same day you book with Competition Auto Transport.
"From Barnyard Finds To Auto Auctions, We'll Deliver On-Time."
Inoperable car shipping doesn't have to be a headache. Let's face it, you're looking for a transport solution for your purchase. Whether trying to avoid storage fees or retrieving the online purchase of a barnyard classic, we'll help transport your car home, ASAP. Also, we won't add charges for this service if our truck's on-route. Please keep in mind that we cannot transport any vehicle shell, in other words, a car without wheels.
Pay less, get more with Competition Auto Transport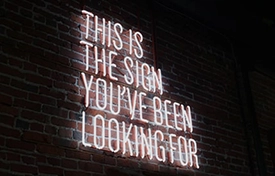 With our flat-rate pricing you'll pay the price you're quoted, and nothing more! We have no upfront fees and no hidden fees. In fact, you don't pay a dime until your vehicle is picked up. Now that's what we call "no obligation."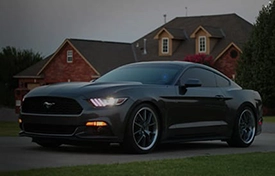 Our car shipping service is a door-to-door service, meaning the driver gets as close as possible to your desired pickup and delivery address. For your convenience, friends and family may release and accept your vehicle on your behalf.
Our support team is available 24 hours a day and 7 days a week. Upon booking, you'll be assigned your own personal dispatcher whom you can reach for customer support, vehicle tracking, and general inquiries.
Need immediate assistance?